Personal Injury Law in Knoxville
What is Personal injury law?
Personal injury law is when someone has been injured, physically or psychologically, as a result of the negligence or wrongdoing of another person, company, government agency, or other entity. A Knoxville personal injury lawyer can help them step by step to recover their loss of income, property and any other damages that they may have incurred, also know as tort law.
We are trained and licensed to practice virtually any field of law, they generally only handle cases that fall under tort law including work related injuries, automobile accidents, truck accidents, defective products, medical mistakes, and slip and fall accidents.
Highly Skilled Personal Injury Attorney
James W. Friauf is an experienced personal injury attorney in Knoxville, TN. If you've been injured due to someone else's negligence, you are entitled to compensation for your pain and suffering. If you've suffered damages because of your injury, you are entitled to compensation to replace your losses. Such damages include:
Lost wages from missing work
Medical bills
Damaged property
Lost property
Pain and suffering
Long-term injury & inability to work
Have you been injured because of someone else's carelessness?
We may be able to help you receive the compensation your deserve. Here are some of the types of personal injury cases we handle: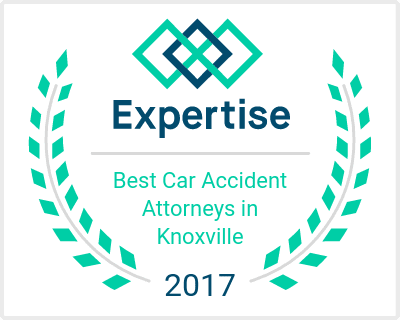 Practice Areas
Insurance Disputes
Need Help? Tell us about your lawsuit:
Car Accidents
If you've had an accident, a Knoxville car accident lawyer can help you to recover damages and loss of property. These damages can include health issues related to the auto accident, as well as medical bills, loss of income, and any other negative effects the car accident has had on your life. Car accidents are one of the leading causes of long-term, and even permanent personal injury. A Knoxville auto accident attorney should be there to represent you and guide you through every step of the process.
Trucking Accidents
Trucking accidents happen every day. Sometimes those accidents happen because of an employee's neglegence. These accidents also happen sometimes because of poor driving decisions, made by the person behind the wheel. Our Knoxville truck accident lawyers can assess the situation and determine if you are due compensation for someone's neglegence.
Motorcycle Accidents
There are two sides of every case. Sometimes, motorcyclists make poor decisions while driving, resulting in accidents with other motorists. This can be due to racing or driving wrecklessly, resulting in a loss of property or life. On the other hand, if a driver of a motor vehicle doesn't obey traffic laws involving motorcycles, that can result in injuries as well.
Wrongful Death
Wrongful death is a claim against a person who can be held liable for a death. A dead person cannot bring a suit, but the person's family is usually the ones who seek restituation for casing their loved one's deaths. Causes of wrongful death include:
A fatal accident caused by negligence.
Auto accidents caused by another driver.
Dangerous roadways.
Medical malpractice.
Defective vehicles.
Abuse.
Slip and Fall Accidents
Slip and fall accidents occur when a property owner is negligent, leaving their property hazardous, causing someone to slip and fall or tip and fall, causing personal injury. A good example would be a store owner mopping the floor, but not leaving a wet floor sign, resulting in a customer slipping and falling, causing serious injury.
However, it is important to note that some slip and fall cases are the result of a lack of due dilligence, resulting in the injury being the fault of the person who was injured. A good example would be if there was a wet floor sign, but someone ran by it, ignoring the sign and resulting in their own injury.
Other Personal Injury Cases
There are other instances or circumstances that may result in personal injury cases. Every case is different, and if you have an injury resulting from a person, business, or entity's negligence, you may be entitled to compensation to cover things like loss of property, medical bills, loss of income, permanent damage sustained from injuries, etc.
Common Carriers
Criminal Acts
Sexual Assault
Products Liability
Government Liability
Defamation (Libel/Slander)
Outrageous Conduct
Property Injury/Damage
SSI/SSDI